November 2020
Charter Keck Cramer's Projects team recently conducted a Residential Land Subdivision on 413-439 Minns Road, Kurunjang.
Property Background
413-439 Minns Road is a part of the Little Blind Creek Residential Development located in the developing suburb of Kurunjang, a 45 minute drive from Melbourne's CBD and easily accessible via the Western Freeway.
Charter's Civil Engineering team was engaged to prepare a development feasibility, infrastructure strategies and negotiated servicing conditions with authorities and service providers. Some notable key design challenges were to balance earthworks throughout the entire stage of the project, which consists of 106 lots, and to design and construct the delivery of the development in one stage.
As well as delivering the infrastructure works, the team worked closely with council to design and maintain stormwater quality prior to discharging stormwater into Little Blind Creek.
The project has been completed and expecting title release in November.

Image: 413-439 Minns Road – Project view during construction.
Key Construction Facts
$6.5 million construction contract value
Design and construct 106 lots development in one stage.
Development consists of delivering the detention basin, culvert and Minns Road intersection.
Protect and maintain habitat for existing creek and to Melbourne Water satisfaction.
Statement of Compliance for last stage in October 2020
Charter Keck Cramer's Role & Project Outcome
Charter provided Civil Engineering, Land Surveying and Project Management services managing the overall subdivision from design concept to end of construction.
Project Management of all engineering and surveying requirement at Planning Permit Phase.
Client reporting – budgets, costs to date, programme, authorities, safety.
Management of title consolidation & environmental plan.
Design and approval of all Road and Drainage works to council and Melbourne Water requirements.
Design and approval of all sewer and water mains as accredited design consultant.
Tender of subdivisional works.
The survey of the pre-existing undulating semi-rural property to inform planning, design and construction requirements
Construction, contract superintendence & water authority audits.
Oversight of OHS&R, environmental, construction and quality assurance systems and procedures.
Charter's team of Licensed Surveyors managed the multi staged subdivision process.
Charter Keck Cramer provided delivery of new titles through SPEAR.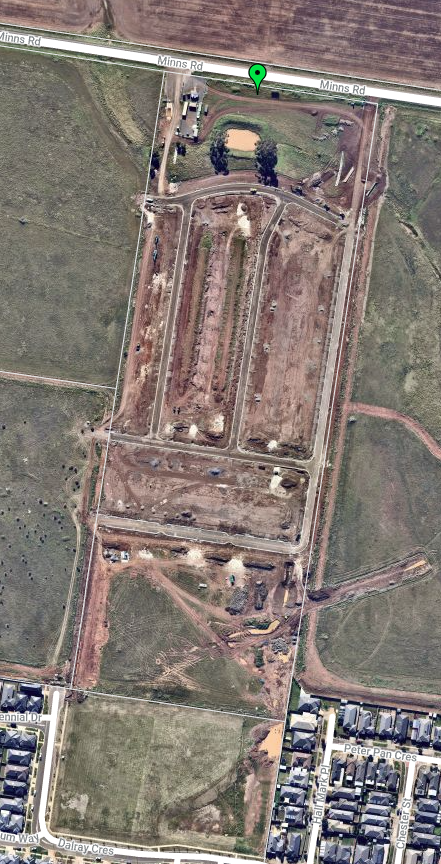 Charter Civil Engineering provides a complete range of specialist civil and urban infrastructure services across the full land development cycle from initial feasibility to delivery. Our qualified engineers strive to provide practical, economical and environmentally sustainable solutions which will ensure that the development reaches its full potential. We recognise our client needs and expectations. Our team provides each client with impeccable service, experience and sought-after knowledge to deliver highly accurate advice.