What's causing disruptions to the supply of building materials? Charter Keck Cramer release the latest insights including an update on construction costs.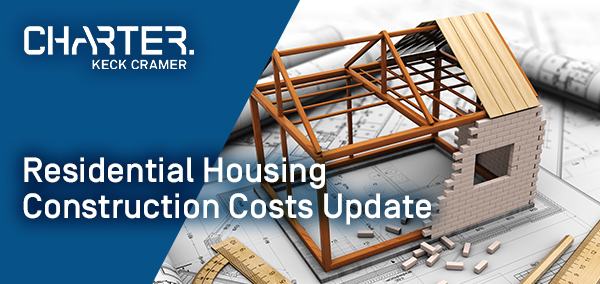 12 May 2022
Over the past 2 years there has been extremely strong demand for detached housing across Australia. This has been primarily driven by government stimulus in response to the pandemic and historically low interest rates. COVID-19 has also caused major disruptions to the supply of building materials, and it is important to remember that there have also been bushfires in Victoria in 2019 (which destroyed timber) and floods in Queensland and NSW in 2022 (which have further delayed several supply chains).
Charter Keck Cramer has considered the Australian Bureau of Statistics (ABS) price indices of residential housing across Australia to understand the change in prices across various materials used in the construction of housing. Some key take outs include:
Price increases across various items, in several states, are the highest since the introduction of the GST in 2000 (or in some instances since the GFC in 2008/2009). This has led to an overall increase in costs across Australia (across all price groups tracked by the ABS) of +13.6% since the start of COVID-19.
The items that have increased the most are timber, board and joinery (such as structural timber, timber doors and windows, plywood and board) as well as steel products (such as steel beams and sections and reinforcing steel).
It is observed that timber, board and joinery has increased the most in Adelaide whilst steel products have increased the most in Brisbane.
The Charter Keck Cramer investigations with the industry suggest that:
To date revenue increases in the greenfield markets have been greater than cost increases and these costs have been able to be passed on to the purchaser in the form of higher prices. This is not the case in the medium and high-density space where revenues have not increased as much as costs and projects are no longer feasible.
Industry sentiment is that house building costs will increase by around another 10-15% over the next 12 months and there is tremendous uncertainty with respect to the impact of China's COVID-zero policy, as well with the war in Ukraine.
This is not a good sign for housing affordability, the stability of the construction industry and the overall supply of new dwellings (houses, townhouses and apartments) over the next few years. It is anticipated that there will be further builder insolvencies as well as an increase in purchaser disputes over the costs and / or timing in a number of building contracts.