A recent challenge identified by clients is whether Build to Rent (BTR) dwellings can achieve a rental premium over Build to Sell (BTS) dwellings in Australia.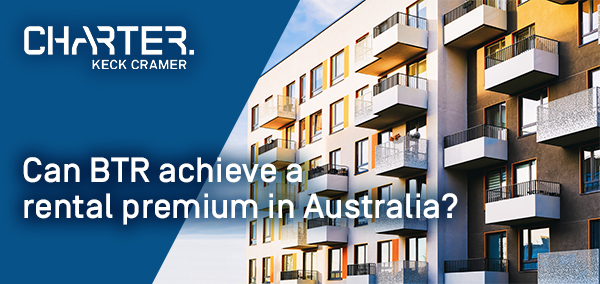 6 April 2022
Charter Keck Cramer has carried out a case study looking at a sample of recently advertised rents in the Mirvac LIV Indigo BTR development in Sydney Olympic Park, as well as a selection of rents being advertised in private rental apartments in Sydney Olympic Park (Private Rented BTS Apartments). To better compare like-for-like, Charter Keck Cramer excluded affordable apartments as well as furnished apartments from the BTS rental sample.
Based on the rents analysed, the findings show that:
The median one bed/one bath apartment rent in LIV BTR is 19% higher than BTS.
The median two bed/two bath apartment rent in LIV BTR is 27% higher than BTS.
What is particularly notable is that the Mirvac rental figures do not include rents for car parks or storage (which is ancillary income in a BTR project). This suggests the premium currently being achieved is likely to be even higher than the figures indicate. Please note that the rents are listed rents and do not show whether incentives are at play.
It is important to emphasise that a rental premium for a BTR project is not guaranteed and will almost certainly be sub-market specific and come down to brand, location and amenity within the building.
There are several other findings that are coming out of the research relating to rents per sqm, growth in rents by bedroom and product type, charges for car parks and storage, the size of balconies in comparison to BTS stock, and how the building has performed during COVID-19.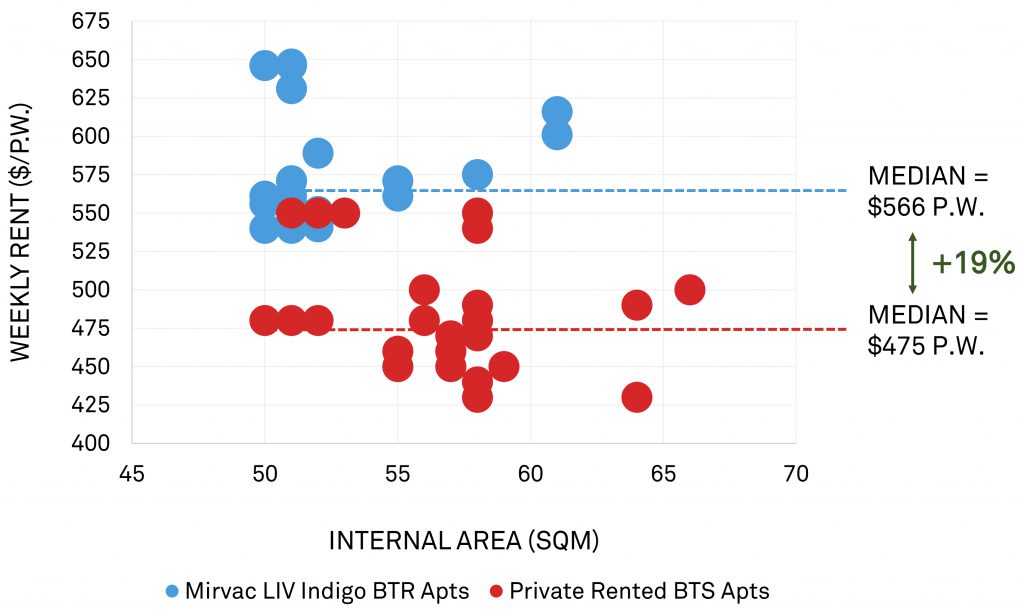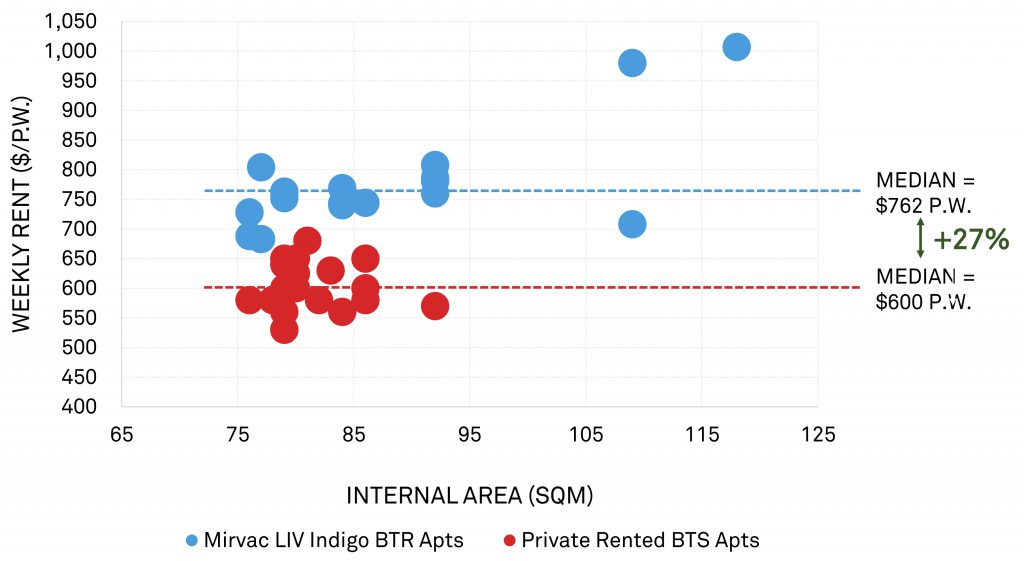 Source: Mirvac LIV Indigo website, PriceFinder, RPdata, realestate.com.au and domain.com.au. Note: Private Rented BTS Apartments excludes affordable and furnished apartments, although apartments with car parking are included.