​Charter Keck Cramer's property advisers hold a unique understanding of how to find the true value of any property within what can be a dynamic landscape.
Our clients use our knowledge & insights to earn a maximum return on investment and strategically position themselves in the property cycle.
Charter Keck Cramer's property advisory offer comprehensive property analysis, research. Vision and foresight can tell you when to shift the focus that will best enhance your wealth. ​ Our aim is for our clients to be able to make informed property investment decisions that grow their returns. This is the key to ongoing success in the property cycle.
The quality of Charter's property advisory service is based on our seasoned, highly skilled advisers who have a unique market perspective and an extensive resource network.
Charter  Keck Cramer have strategically advised on over $15 billion of real estate, released over $1.5 billion in capital, acquired over $800 million in real estate and delivered accommodation solutions on over 1.5 million sqm of commercial space nationally.
We are the largest independent property advisory firm in Australia; our property knowledge and expertise is your pathway to property solutions.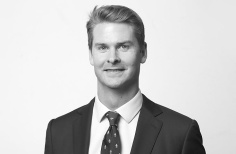 Managing Director | New South Wales
National Director
National Director
Our
Advisory
Experts