Summary of Key Findings
Melbourne's greenfield market has continued its extraordinary performance through the September 2017 quarter indicated by near-peak sales volumes coupled with peak price growth.  Conditions were further supported by recent policy initiatives to assist first home buyers by stamp duty concession introduced from July 1 2017.
Indicators of Melbourne's recent greenfield market performance through the September 2017 quarter include:
-   Median lot price of $290,000 through the September 2017 quarter.
-   27% price growth over the last year.
-   Over 24,400 annual lot sales to September 2017.
-   Unsold stock overhang of less than 1,000 lots.
Whilst the outlook remains for robust performance over the short term, there is an increasing risk to sales volumes from prices breaching purchasers' financial capacity thresholds.  Recent exuberance, as indicated by price growth, has been driven by both market factors as well as external forces but benign wages growth and tighter lending conditions will act as stronger headwinds in 2018.
Whilst lot prices are now at unprecedented levels within the Melbourne context, they still remain relatively affordable to many, purchasers across various segments that participate in the greenfield market.  This concept of affordability must be considered with respect to both the costs of alternative choices in the established and new housing markets as well as relative to purchasers' ability to gain finance and service loans.
Melbourne's greenfield land supply remains a critical input to meeting national housing requirements given that it accounts for a significant proportion of future land supply across the capital cities.
FIGURE 1: TOTAL ACTIVE AND FUTURE LOT SUPPLY – NATIONAL GREENFIELD CORRIDORS (AS AT SEPTEMBER 2017)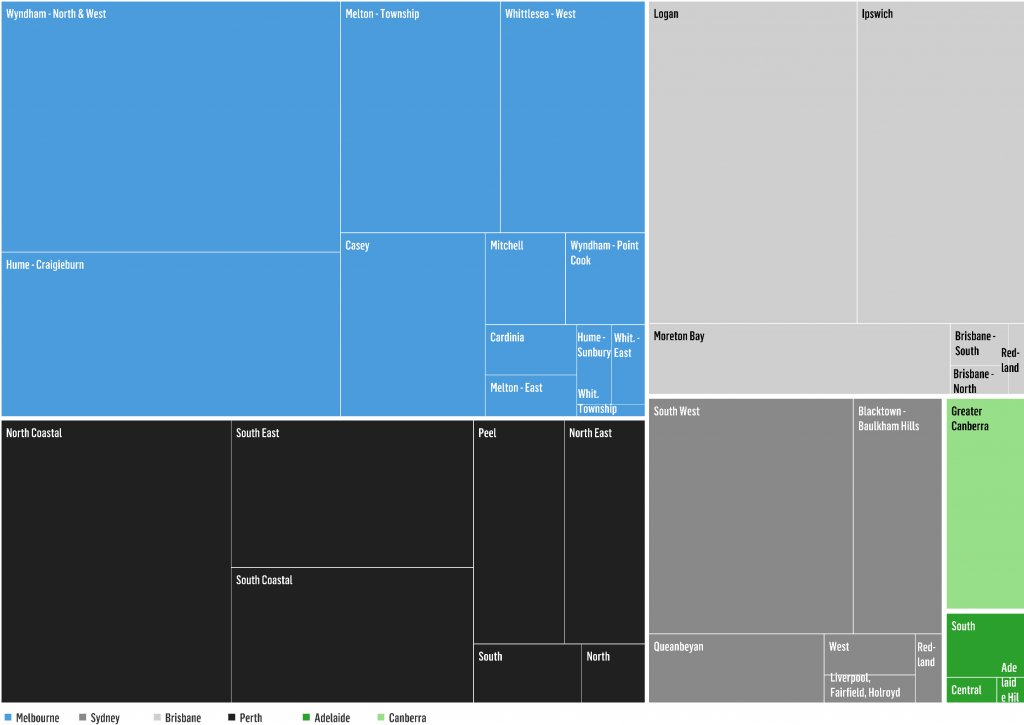 SOURCE: NLSP, Charter Keck Cramer.
Currently there are over 100,00 future lots remaining within actively trading estates across Melbourne.  This quantum has effectively remained stable over the past 2 years.  The largest sources of supply remain in Wyndham – North and West; Hume – Craigieburn; and Melton – Township.
FIGURE 2: TOTAL ACTIVE AND FUTURE LOT SUPPLY – NATIONAL GREENFIELD CORRIDORS (AS AT SEPTEMBER 2017)
SOURCE: NLSP, Charter Keck Cramer.
The National Land Survey Program (NLSP) provides the most comprehensive market intelligence and insight into the greenfield land markets across Australia.
Since 2008 the NLSP has been continuously monitoring land supply and market performance with quarterly updates for all growth corridors across Australia to provide you the most accurate and timely market information possible.
Contact Robert Papaleo at Robert.Papaleo@charterkc.com.au for further information.