In an era when 'sound-bite' commentary increasingly proliferates, it is timely to contemplate the strategic issues affecting the structure of Melbourne's housing markets, and how Government, the property industry, and Melbourne as the host city, will react to the rapidly changing dynamics.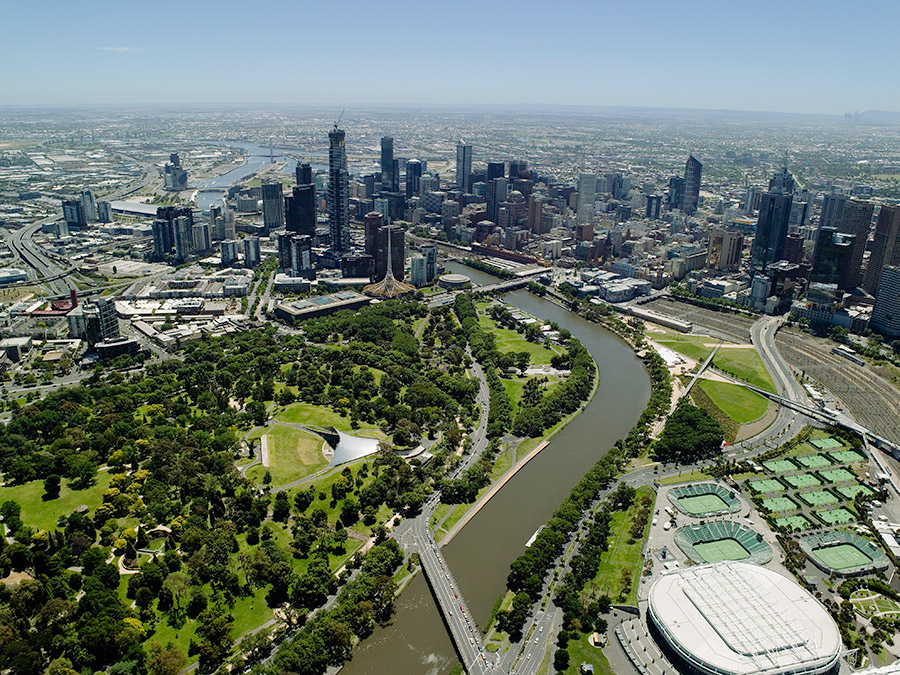 In many respects Melbourne is on the brink of claiming Global City status, but perhaps not for the reasons we may perceive.
Global Cities emerge as a consequence of economic activity, political power, knowledge and influence, cultural significance, connectedness and quality of life. Research indicates that from the perspective of global High Net Worth Individuals (as key decision makers), Melbourne resonates primarily from its perceived quality of life, only moderately as a knowledge and influence centre (tertiary education and research), but not meaningfully as a centre of economic or political power.
So why is Melbourne on the cusp of Global City status?
It's all about global mobility of capital and the emergence of the Melbourne apartment market as an accessible form of investment to the rapidly emerging middle classes in Asia.
Melbourne's housing markets are increasingly dynamic, perhaps none more so than the apartment sector. The apartment market is a multi-faceted vehicle influenced by a diverse range of factors, which in the off-the-plan context have become dislocated from the underlying real estate fundamentals of the project location.
At a macro level, the Melbourne apartment market is trading in two distinct contexts: a Global Melbourne (across the Central City Region) and a Local Melbourne (City Fringe and Suburban).
There are marked differences in the drivers and operational aspects of the two which must be acknowledged and understood when considering the role of apartments in the metropolitan housing market.
GLOBAL MELBOURNE – A COMPETITOR FOR GLOBAL CAPITAL
The Central City apartment market is increasingly driven by the greater participation of offshore developers, capital and individual purchasers. Globally, apartments are emerging as a conduit to capital transfer and asset diversification traded more as financial commodities as well as 'safe haven' instruments as opposed to their fundamental real estate attributes.
The global apartment market is now highly interconnected, operating against a background of diverse geo-political and economic drivers that cross regions, borders and countries.
Melbourne (together with Sydney and Brisbane) is now competing with other Global and emerging Global cities for a slice of global residential capital.
The current phenomenon is more likely representative of a structural shift than a cyclical event, although the prevailing drivers to offshore participation in foreign markets is more pronounced than it has perhaps ever been.
Moreover, it is likely that there will be a transition of this influence from the Central City to the broader metropolitan region, and may yet evolve to become a significant driver of activity in other development forms (townhouses and greenfield).
What must be understood is that this phenomenon is not restricted to Melbourne. International activity is currently a key driver of apartment markets in Global Cities including London, New York, Toronto, Vancouver and Singapore.  Each of these cities is increasingly acting as a host to offshore capital looking for a secure destination.
LOCAL MELBOURNE – THE DEFINING HOUSING CHALLENGE OF THIS GENERATION
In the Local Melbourne Context, Melbourne's emergence as a neo-World City poses several challenges for local policy makers and the property industry.
Is the objective for a city to attract international capital and participate in the global market to meet the needs of offshore investors, or operate intrinsically to meet the housing (not only investment) needs of its current and future residents? In the contemporary global economy, both functions are critical.
By reference to apartments as a percentage of housing stock in buildings of 4+ levels in comparable cities, Melbourne's metro apartment market (3.3%) appears chronically immature.
Sydney apartments (10%); Chicago (30%); Toronto and Vancouver (40%) and even Los Angeles (35%) are significantly more mature apartment cities.
A shift to a much more diverse housing supply which includes apartments and townhouses will be critical to the long term economic viability and liveability of Melbourne, and provide a hedge against downside infrastructure and services risk to future generations.
How Melbourne provides pathways to achieve higher residential densities, whilst retaining its famed 'liveability' which acts as a magnet for continued international investment (in the absence of our ability to draw investment on the back of global economic and political power), are the defining challenges of this generation.
The required shift in Melbourne's housing structure will not occur via either public policy or market dynamics in isolation. Political cycles are a consequence of our cherished democracy, however the future productivity, prosperity and relevance of Melbourne as one of Australia's most significant economic assets is far more important than the short-run political game. Perhaps at no time in Melbourne's history has it been more important for political and property industry stakeholders to seek mutual understanding of the paradigm shift occurring in the housing markets.
AN UNDERSTANDING OF THE INTERSECTION BETWEEN PROPERTY, PLANNING & ECONOMICS IS KEY
Policy and industry stakeholders must do more to understand the tripartite relationship between property (as the delivery vehicle), planning policy and economics to ensure the aspirations of a city are embedded in strategic fundamentals.
There is a risk of a disconnect between the short-term political aspirations of the day and the long term needs of the housing market and its host city which, if not acknowledged, will undermine the opportunity to forge an city that has enduring high levels of productivity and liveability.
Strategic policy and planning directions must be founded upon a sound evidence base, serve the best strategic interests of the city and its future generations, and be made in acknowledgement of the full range of factors influencing the housing market.
Any failure in this regard can expose a city to a framework that risks an inability to meet the underlying housing and lifestyle needs of the growing population, a lack of housing diversity across the entire metropolis, and further affordability stress in a city already burdened by high housing prices.
The property industry must also react to the changed dynamics to remain relevant in the face of increased global competition, capital flows and non-local factors that are driving some markets.
In the contemporary economy, to which our domestic property markets are wed, innovators will flourish and the stagnant will be exposed. In the apartment context it is observed that the landscape is already changing, and the transition into the townhouse and housing sectors is underway. Future industry leaders will strategically negotiate their way through the uncertainty and increased volatility of the global market, and unlock long term value from sound opportunities.
The role of apartments in achieving a balanced housing market (in the global context) is not yet widely appreciated.
A higher density city (towards 25% housing supply via apartments) will not evolve purely as a voluntary, seismic shift in housing preferences. The strategic framework of a city, together with its property industry stakeholders, must acknowledge that the global shift towards density is not simply a voluntary manifestation of modern lifestyle trends, but a forced response as a consequence of increased costs and friction in our housing, transport and lifestyle.
Living in many of today's Global Cities is a much harder existence, for the majority of their populations, than we observe through the media or in our travels. The majority of us will not walk the streets of a truly Global City Melbourne in our lifetimes. However the foundations of that future city must be reinforced now if it is to retain its famed liveability. This is after all the key brand attribute that put us on the international map in the first instance and has been a key driver of our economic prosperity.
---
Find out more about our Research capability and consulting services