There are 29 projects by International developers either completed, under construction, marketed or mooted for future development across the CBD since 2008. This supply is the initial wave of a structural shift affecting the Melbourne apartment market.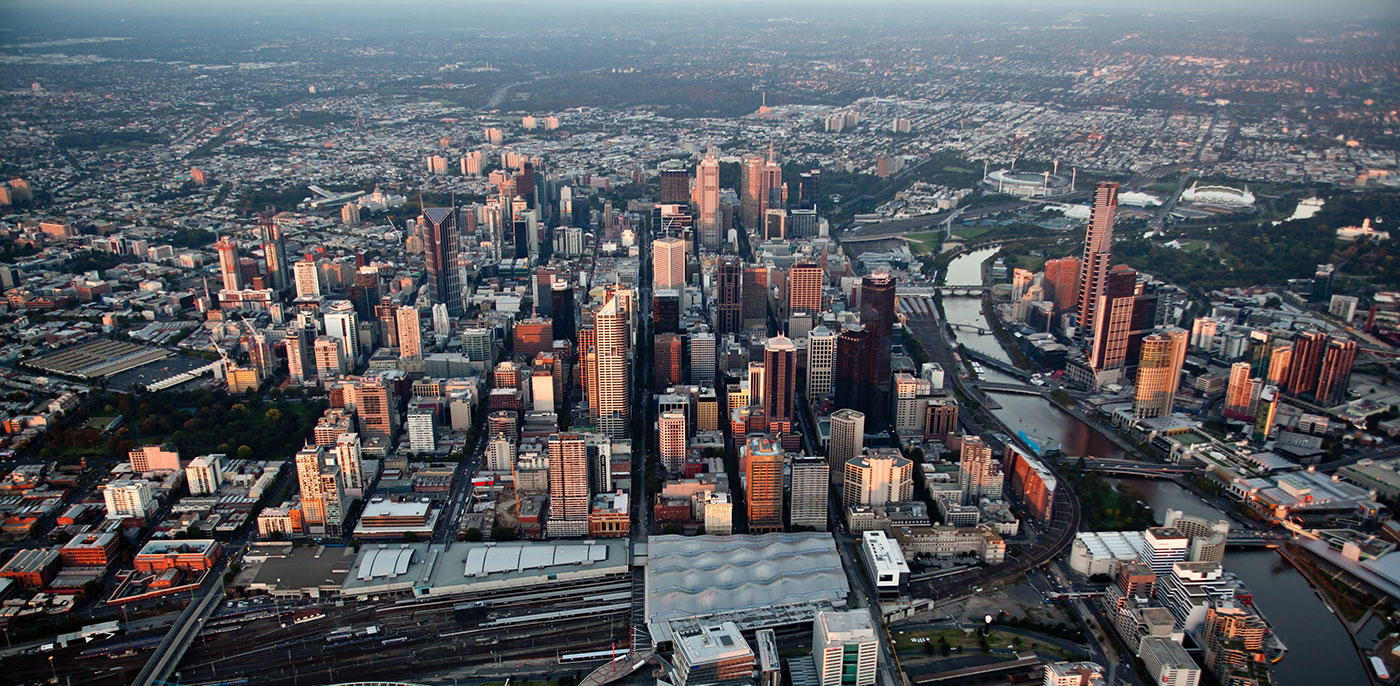 The evolution of the Melbourne apartment market has become increasingly complex with the emergence of interesting trends that warrant deeper exploration. Whilst it is evident that there will be peak new apartment supply spread across Melbourne's Central City*, City Fringe and Suburban regions between 2010 – 2014, a very high proportion has already sold off the plan. Furthermore, there are several demand and supply-side "stories" behind the numbers which must be considered in forming any conclusion about the market outlook.
Perhaps the most significant "stories" underpinning the apartment market particularly since the Global Financial Crisis has been the Internationalisation and Globalisation of the market. These trends are evidenced by the substantially increased participation of international developers, equity investors, purchasers and debt financers and derivation of apartments as a form of financial commodity.
INTERNATIONALISATION – PUSH OR PULL FACTORS?
PULL FACTORS
The primary pull factors that have attracted investment to Melbourne include the city's economic stability and political transparency, strength of fundamentals underpinning its housing markets (and outperformance of Melbourne versus other capitals in the late 2000s), availability of development-ready CBD sites and "it's most liveable city" status.
PUSH FACTORS
Internationalisation of Melbourne's apartment market however would not have occurred without the coincidence of several non-market related push factors that is forcing international capital to seek more stable locations. These external drivers included the GFC's impact upon Australia's major banks' capacity to finance new projects, changes to foreign investment policy by the Federal Government, low interest rates globally, geopolitical instability, restrictive policies upon purchase of investment housing across Asia and limited new supply opportunities (at very high cost and low profit) across Asian cities.
GLOBALISATION – RESIDENTIAL INVESTMENT
Whilst global flows of capital into commercial real estate are long-established, cross-border investment into residential property has been historically limited to the wealthiest segments purchasing lifestyle properties rather than upper and middle income households seeking investment opportunities.
The coincident factors of economic prosperity, increased geopolitical uncertainty, overheated housing markets, low interest rates and restrictive housing investment policies have created high demand for offshore property investment from the rising numbers of upper and middle class investors, especially from Asia, who in some instances are also aspiring immigrants.
The easing of foreign investment restrictions (in 2009) allowed Australia to attract significant purchaser investment because of its robust economic performance, its "safe haven" status, highly liveable cities as well as its positive reputation gained through exposure to international students. Melbourne's Central City apartment market was the primary recipient of this demand, particularly from South-East Asia.
It is interesting that Canada (sharing similar characteristics to Australia) has also experienced an influx of foreign investment, particularly into Toronto, although more so from North-East Asia. Today, a vast array of apartments are being promoted to global investors from new projects in Melbourne, Sydney, Toronto but also London, New York, Hong Kong and Dubai.
Globalisation of investment into apartment markets, as a form of financial commodity, is being further facilitated by the international developers becoming active in offshore markets and selling offshore apartments back through their own domestic channels. It is worth noting that the profile of international developers active in Melbourne includes a range of private, listed and Government-backed entities.
CYCLICAL EVENT OR STRUCTURAL SHIFT?
Historical involvement by international developers in Melbourne's Central City Region* was @10% of contemporary supply prior to 2008. This level jumped to @25% in past 2 years and will increase again to @40% – 50% in the near term future (see Figure 2).
Underlying economic and political dynamics suggest that the composition of developer investment will continue to evolve with this first wave having been driven by entities from more mature economies (Singapore and Malaysia). It is expected that these developers will become more entrenched in Melbourne by undertaking new projects outside the CBD whilst entrepreneurs from emerging Asian nations (especially China) will trace the path of first-wave developers.
GLOBAL VS LOCAL MELBOURNE – APARTMENT SUB MARKETS
To date, the primary frontier for foreign developer and purchaser investment has been the CBD.
However since 2012 there has been increasing foreign development site acquisition outside the CBD with major sites acquired in St Kilda Rd, Docklands, Carlton, Richmond and South Yarra.
Given that foreign developers were able to outbid locals for major development sites in the CBD in the post-GFC period, local developers have been forced to focus upon delivering supply to City Fringe and Suburban Melbourne.
As a result, the city's new apartment market has become further splintered between Global Melbourne – primarily to foreign purchasers – and Local Melbourne – primarily to local purchasers.
APARTMENT MARKET OUTLOOK – MELBOURNE
Melbourne's apartment market, particularly in the Central City Region, is no longer acting as a traditional housing submarket to service the basic accommodation needs to the city's growing population.
Its function has become dislocated from local fundamentals, to meeting the investment needs of offshore purchasers. Ultimately, overseas purchasers must still rely upon there being sufficient local renter demand to generate an appropriate financial return. It is important to note though that financial returns are not the primary motivation for all foreign investors.
Accordingly, any outlook for Melbourne's apartment market must be made through a global lens rather than simply with reference to local fundamental factors.
Future conditions are likely to be increasingly distorted by non-market and non-local geopolitical, economic factors such as residency applications, currency fluctuations and changing property investment regulations.
The future behaviour of international purchasers (now present in Melbourne at unprecedented levels) remains uncertain. It is expected that international purchasers will be less sensitive than locals to short-term investment performance (given different purchase motivations, investment horizons, reduced tax advantages, and cheaper financing). Melbourne's apartment market could be potentially insulated, to some extent, should market fundamentals weaken intermittently.
*CCR = CBD, Southbank, Docklands, St Kilda Road precincts
---
Find out more about our Research capability and consulting services