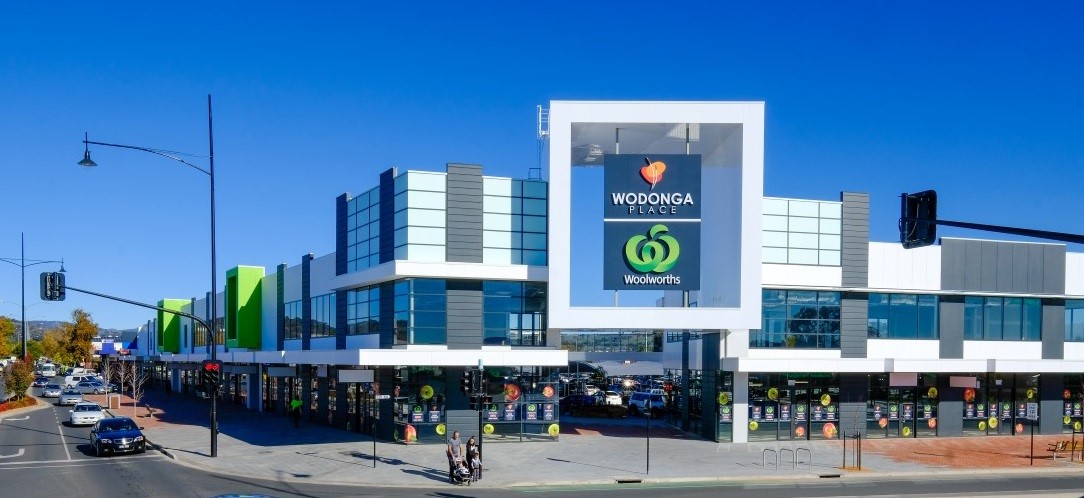 Project Management
Property Background
The privately-owned site with an existing Woolworths supermarket & carpark located at the centre of the central business hub of regional Victorian town Wodonga.
Through ongoing negotiations with Council achieved an improved development outcome increasing total area from approx. 10,200m2 to 18,300m2 with the acquisition of vacant Council owned land adjacent to the site.
Key Construction Facts
$15.5M project value
New Woolworths Supermarket including loading dock and plant, 4,322m2
15 retail tenancies, 1740m2
3 office spaces, 912m2
Title Consolidation
Charter Keck Cramer's Role & Project Outcome
Charter was engaged as Project Manager following Council town planning approval in early 2016.
Charter successfully facilitated the tender process on behalf of the client.
Charter engaged and managed the on-going performance of all consultants during design development and building permit phase(s).
Charter facilitated meetings with the Developer, Woolworths, and lessee representatives to gain input into the design.
Charter provided project superintendence during the construction stage (July 2016 and June 2017).
Charter produced monthly Project Manager's status reports including updates on project cashflow, construction programme and compliance with industrial relations, OHS&R, environmental, construction and quality assurance systems and procedures.
"A pleasure to deal with such a professional team. I want to formally extend my personal thanks for delivering the project on time and under budget".
Peter M. Wayne
Developer