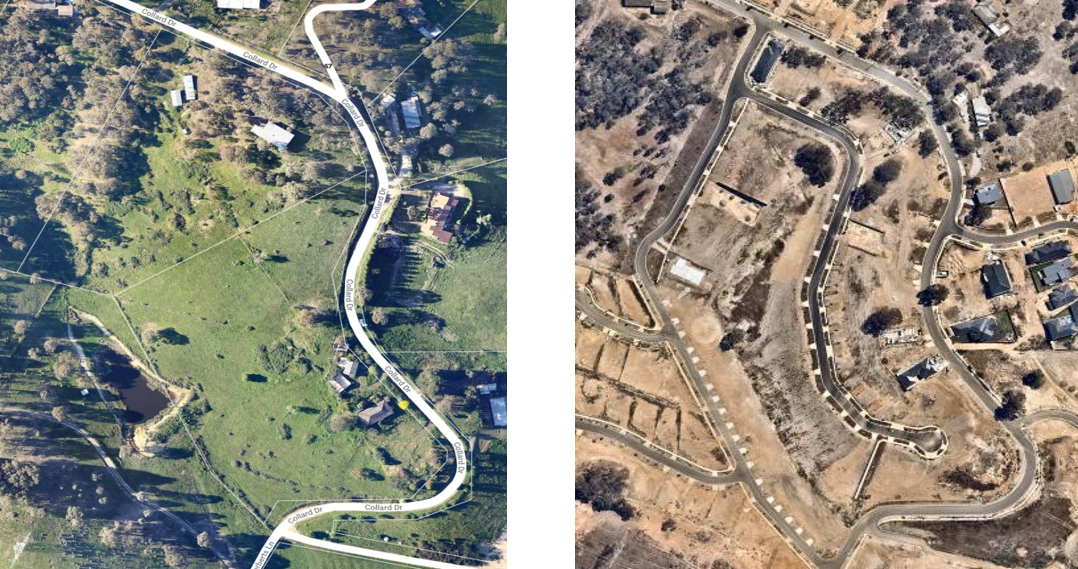 Charter Keck Cramer's Projects team recently led the successful delivery of the "Collard Rise" Residential Subdivision – from design concept through to completion of construction and issue of new titles.
Property Background
Collard Rise Residential Subdivision is located in the suburb of Diamond Creek, North-East of Melbourne's Central Business District.
The undulating 5.7ha site presented various design challenges including the balancing of earthworks, efficient servicing of lots and the provision of retaining walls and driveway access on the steeper lots whilst maintaining the benefits of a semi rural outlook.
Key Construction Facts
New Residential Subdivision included 54 lots
Lot sizes ranging from 500m2 to 1400m2
$3.2 million construction contract value
Charter's Civil Engineering and Land Surveying services included:
Initial Title re-establishment, feature and level survey to inform planning, design and construction.
Preparation of development feasibilities and infrastructure, strategies and costings.
Council and Authorities liaison, including the negotiation of servicing conditions.
Design of earthworks, roads, drainage, sewers, watermains and coordination of gas, electrical and telecommunication services to meet authority requirements.
Supervision of Occupational, Health & Safety, Environmental Compliance, Construction and Quality Assurance Systems during subdivision construction works.
Management of all subdivisional works to provide timely delivery of new titles.
Click here for a printable version of the insight.