Click here for a downloadable copy of this insight.
December 2020
Charter Project Management demonstrates a diversity in industry sectors, managing projects with property intelligence and expertise in design and construction.
Our experience ranges from planning approvals, design management and coordination, contract administration through to body corporate establishment in the residential sector, from feasibility to office fit-out in the commercial sector, from base building retail construction to tenancy coordination, and from hotel design management to operational FF&E procurement.
Some of our current and past projects include:
RESIDENTIAL
RETAIL AND TENANCY COORDINATION
» Miramar Apartments, Geelong (pictured above)
» Trillium Apartments, 36 Latrobe St Melbourne
» Magnolia Apartments, 632 Doncaster Rd Doncaster
» 99 Pleasant Road, Hawthorn East
» Centrepiece Residences, 801 Centre Road, Bentleigh East
» Eden Park Townhouses, Keysborough
» North Apartments, 19-35 Flemington Road, North Melbourne
» Woolworths Shopping Centre, Heidelberg (pictured above)
» Woolworths Shopping Centre, Brighton SA
» Woodlea Shopping Centre, Aintree
» Spotlight Geelong
» Spotlight Carnegie Central
» Spotlight Glenorchy
Commercial Office Fitout
40 Matterhorn Drive, Clyde North
South East Water Head Office, Frankston
Cardigan Place
Law Institute of Victoria
Sportsbet
Industrial
8-14 Albert Street Preston
Kent Relocation Group
150 Chesterville Road, Moorabbin
Demolition
Development Victoria Powercor Site
448-448a Nepean Highway Frankston
Health
Hotel
Hotel Causeway (pictured below)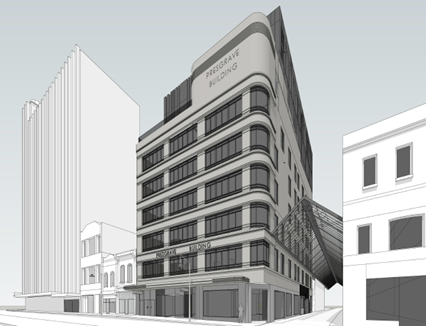 With backgrounds in architecture, engineering, construction and quantity surveying, Charter's Project Management Team has extensive and diverse industry sector experience including Health, Education, Retail, Government, Mixed-use Development, Museums, Hotels, Entertainment Complexes and Modular Construction.
For further information on Charter's Project Management services, please contact one of our Project Management experts listed to the left.