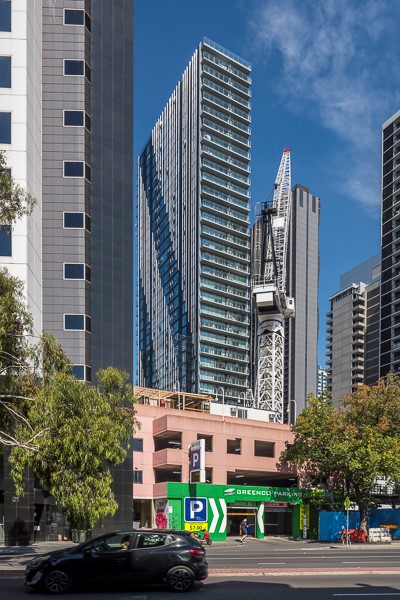 Building Design
Situated at the east-end of Melbourne's CBD, The Trillium's design provides a distinctive curvilinear profile to the narrow north and south facades, defined by a series of projecting and retracting balconies that rise up the tower facades.
Architect: The Buchan Group
Builder: Built (Vic).
Developer: 36 Latrobe Street Pty Ltd
Key Construction Facts
$56M contract value
221 Apartments
37 Levels
1 retail tenancy
240m2 communal roof top terrace
Completed November 2016
Charter Keck Cramer's Role & Project Outcome
Charter provided Project Manager Services managing the overall delivery of the project.
Charter's services included:

Planning permit revision
Managing the project marketing phase
Coordinating the project delivery strategy
Managing the documentation and tender phase
Construction & contract superintendence.