Charter project managed the construction of Target's Sunbury concept store, the first of its kind in Australia.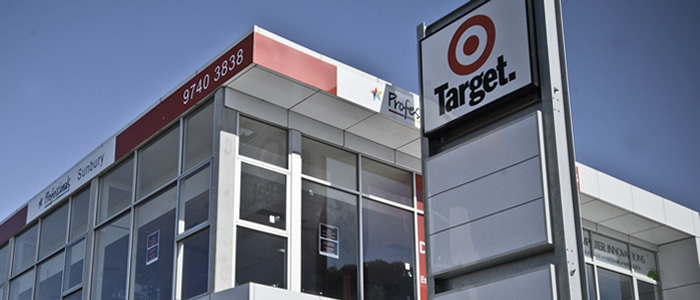 Charter provided project and construction management expertise at short notice to supplement the Client is additional management resources. The 5,150m2 redevelopment included 19 specialty shops and first floor offices.
Stage One comprised major sewer and earth works whilst stage Two comprised the new Target store and specialty retail tenancies.
Charter facilitated completion of design documentation, tendered and awarded the building contract and managed all site activities. Charter successfully delivered Stage One and Two on time. Problems associated with the previously undeveloped greenfield site and the former contractor were successfully overcome.
BENEFITS TO TARGET
Target's commitment to open the facility on a specific date could not be altered or extended. Charter's team resolved outstanding issues with the previous contract and managed the relationship between the Client and the retailer within a strict time frame to allow the opening of the facility on time.