NEW APPOINTMENTS:
Chris Sutton, National Director - Residential Development Valuations
Mark Willers, National Director - Commercial Valuations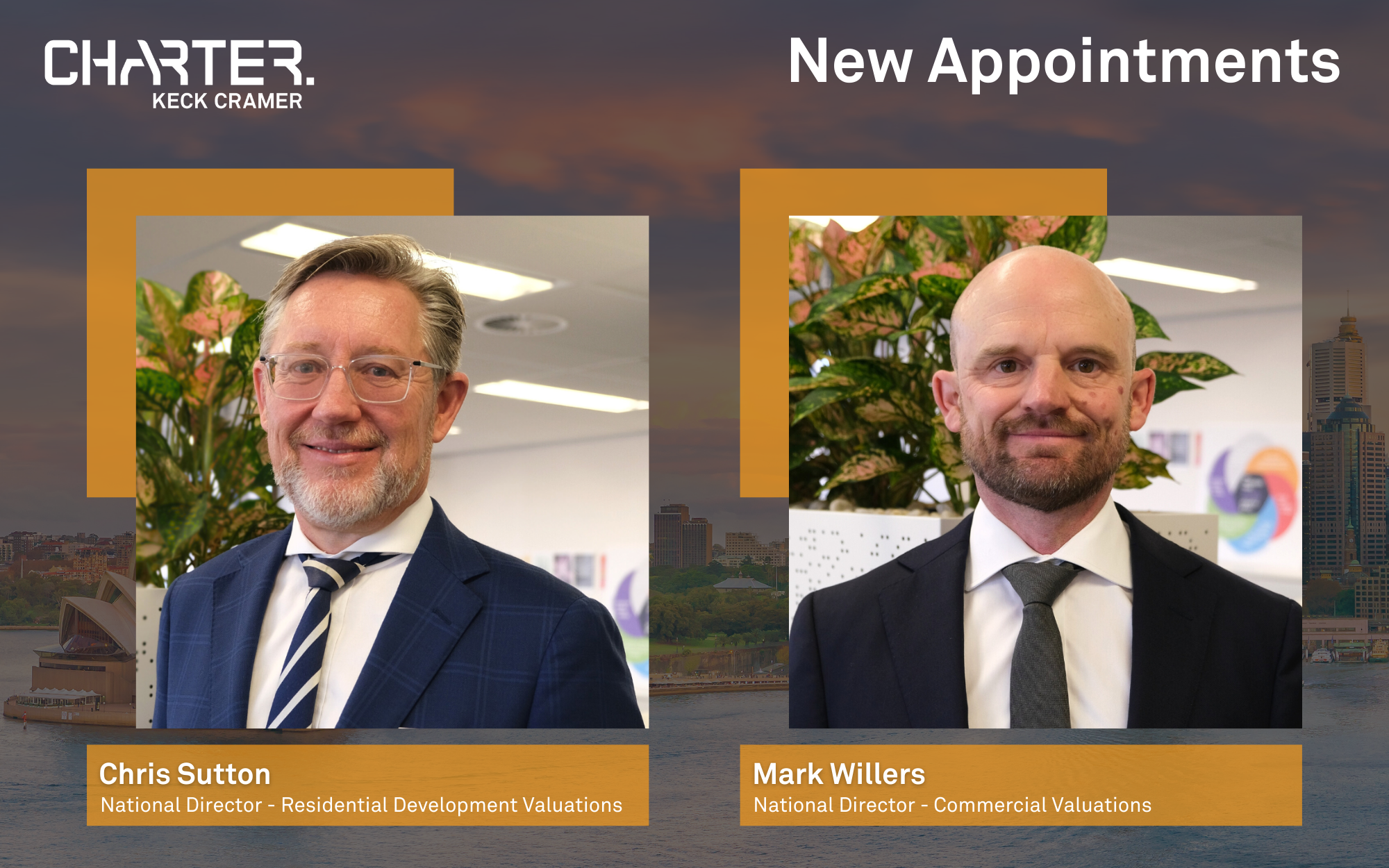 26 July 2022
Charter Keck Cramer is pleased to announce the appointments of Chris Sutton to the role of National Director – Residential Development Valuations and Mark Willers to the role of National Director – Commercial Valuations, based in its Sydney office.
With over 30 years' experience, Chris has held a number of senior roles across the valuation and property funds management sectors, having valued and advised on many of Sydney's most significant residential and mixed-use development projects.
Having recently led the Sydney office of an ASX listed valuation firm, Mark brings over 20 years of valuation and consultancy experience relating to commercial office, industrial and retail property assets.
Charter Keck Cramer's Managing Director NSW, Bennett Wulff, commented, "Both Chris and Mark are outstanding additions to our firm. As industry leaders, they each bring a wealth of experience across key asset classes."
"These important appointments further strengthen our valuation business and enhance our capacity to continue to deliver market leading advice to our clients."
END
Click here for the official press release.