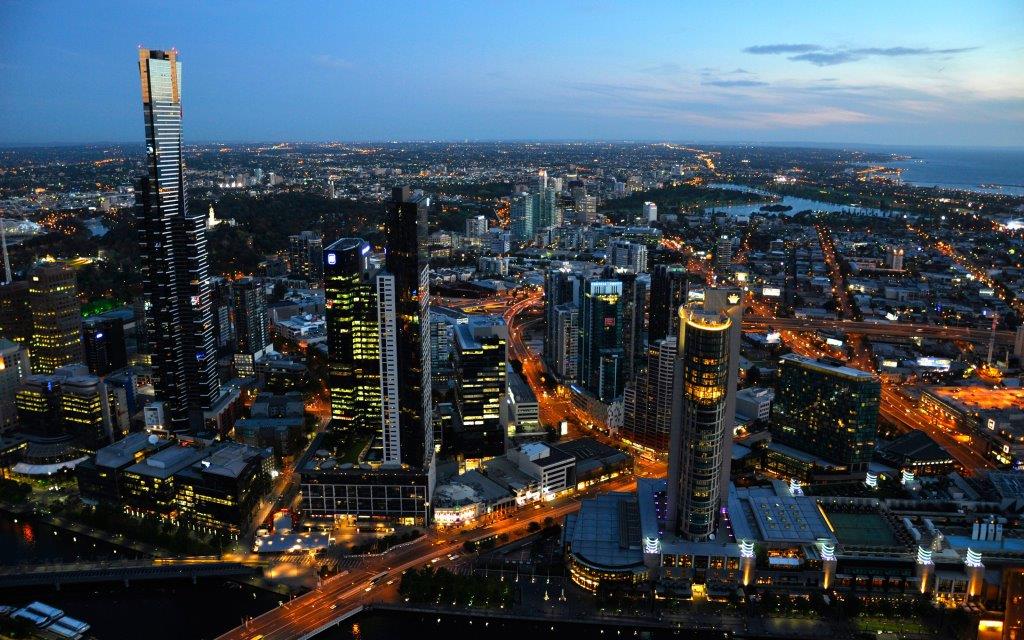 After 70 years of post World War global economic reconstruction, more recently some recovery following the global financial crisis and in conjunction with a degree of economic liberation across the former Soviet Union and within China, the world is now witnessing a dramatic rise in aspirational middle class wealth and the beginnings of significant wealth re-distribution from the elite social (wealthy) classes in those same countries.
It is astounding how quickly this phenomenon is strengthening and although emerging initially from countries such as China and Russia, it is anticipated to occur elsewhere across South-East Asia, India and South America.  This surge in new wealth is an event which is external to the traditionally more wealthy countries in North America, Europe and Australia, but its impact is now being evidenced in the rocketing prices of some asset classes.  It would seem to be far more significant and global than the impact of the "Arab wealth" of past decades and relates to a structural shift in global wealth transfer rather than a short term aberration.
High value European real estate (whether villas around Lake Como, London mansions, or country estates), is now at extraordinary values due principally to demand from new wealth.  Elsewhere real estate, whether in completed form or as development opportunities, is fiercely bid in the USA, Canada, and Australia by Asian interests, not only from China, but also the Chinese diaspora from Singapore, Malaysia and Indonesia.
The flight of funds from these countries is being driven by multiple factors including perceived sovereign risk, cooling measures to limit real estate speculation, more favourable land tenure afforded by the western freehold title system, high cost of domestic development opportunities and possibly in some instances, for the "legitimisation" of funds.  The short term beneficiaries of this price spiral, now selling assets into this increasing demand, have not found themselves in a position of windfall through clever strategy but rather, simply by happenstance, that they owned assets at a time of unprecedented accelerated demand.
The world is experiencing a "Black Swan" event of scale and probable duration that will entice speculative investment anticipating that the consequent upward "re-pricing of assets" will continue.  This capital phenomenon is being led by the already wealthy elite and underpinned by acceleration in the rising wealth of the expanding middle classes from developing economies, who at modest individual scale seek "diversified investments", but who as a group amount to significant influence.
As much as this is an external event for those many countries on whose domestic economies the consequences are being most felt, such as Australia, it will likely also require an external event to change what is occurring.  Minor international economic reverberations rarely have significant impact on the world's commercial markets and desire for investment into quality safe haven assets.  If anything, minor skirmishes are likely to accelerate the global flow of funds.  Rather it will need to be either a big external event – such as a very severe economic recession in China (which is unlikely), geo-political unrest, or further restrictive legislation, in either the origin or target countries that effectively disrupt capital flow.
In contrast, the possibility of an internal event, from within Australia for example, in the form of some embargo on foreign investors is also considered highly unlikely.  Such an action would be out of step with the concepts of "globalisation", (exemplified by recent announcements of Free Trade Agreements), endangering fundamental trade ambitions, thus risking much needed capital investment required in Australia, for broader political reasons amounting to unproductive foreign policy.
Some recent acquisitions have been at prices that appear staggering, as for example in the Australian real estate sector where the prices paid in respect of some development sites bear no relation to current levels of viability, suggesting a dislocation between domestic demand drivers and international factors.

Project feasibility however would appear not to be the only criteria to investors in such sites, as landbanking into a perceived safe haven freehold market, wealth transfer, and the ability to sell product into their markets of origin (overseas investors) does assist overseas developers into our markets to operate with a different set of more favourable rules to that with which our locals must contend.  Recent prices should not therefore attract alarm, but rather, require clear understanding of the context and circumstances in which each investment is made.
Noteworthy the demand is selective, targeting assets which align with established business models of overseas investors such as highrise residential development.  For example in Melbourne, residential sites in the central and inner regions are a favoured category for which demand is particularly strong, yet the new higher prices recently paid have not yet drifted to suburban sites to the same extent.  Commercial assets such as office buildings and shopping centres are favoured, yet commercial and retail markets and the industrial markets are not attracting the same levels of overseas attention.  Nonetheless, as wealth deepens, particularly in Asia, the implication is for a widening of investor appetite into other real estate assets.
Development sites in Melbourne and Sydney suitable for immediate high rise residential development represent the assets most in demand, followed by established income producing investment properties, notably hotels and shopping centres.  Increasingly however, vacant development sites with a longer lead time, representing "landbanking" opportunities in suburban Melbourne and Sydney are gaining interest.  Substantial office buildings are also attracting more enquiry than in past years.  There has been an increasing purchase of rural production and lifestyle holdings which is expected to mature.
Evidently a very commercial approach is taken as the majority of large acquisitions have either been suitable for immediate development or established thus producing income.  There seems to be little appetite for anything else of a speculative nature, or properties which have planning risk or conditional circumstances pertaining to their performance.
It is critical that investors and developers not be naively persuaded that the currently strong appetite from overseas (particularly Asia), will cause a general real estate boom and an overall re-writing of Australian real estate values.  Most of the market, particularly non-prime property, will remain subject to the uncertainties associated with an inevitable unwinding of historic low interest rates, a benign economy, and other usual influences for better or for worse.
A combination of events (were they to occur) such as a residential value bubble, a slowing of population growth (decreased immigration), higher unemployment, and the inevitability of higher interest rates, could slow price growth in property markets.  Such a change in the Australian domestic market however, would not be noteworthy as an "event", amounting to no more than an abnormal cyclical event, and thus speed bump to the flow of funds from countries seeking a safe haven in Australia.  It is all about understanding those property categories which fulfil select criteria, as well as properly understanding the real motivations of a new category of wealthy investors.
Whilst China's full potential to integrate with the world financial markets will depend upon its own domestic policies, it would be wrong to under-estimate how quickly it can make effective transition as a sophisticated and large player in the changing global property markets, whether they be prime commercial assets or residential development.
The "Asianisation" of Australia is inevitable and the "globalisation" of its assets and markets a certainty.  Consequently Australians, whilst perhaps reflecting on the simplicity of their past economic history, now need to be more international in their thinking and acceptance.
Prepared by
Charter Keck Cramer
 T Scott Keck, FAPI, AREI,
CPP, CPP(Fin), CDP, CFM, CPV(Bus)
Chairman
Telephone +61 (0)417 279 052