Join Richard Temlett, Director Research & Strategy at Charter Keck Cramer as he takes a deep dive into Melbourne's apartment market.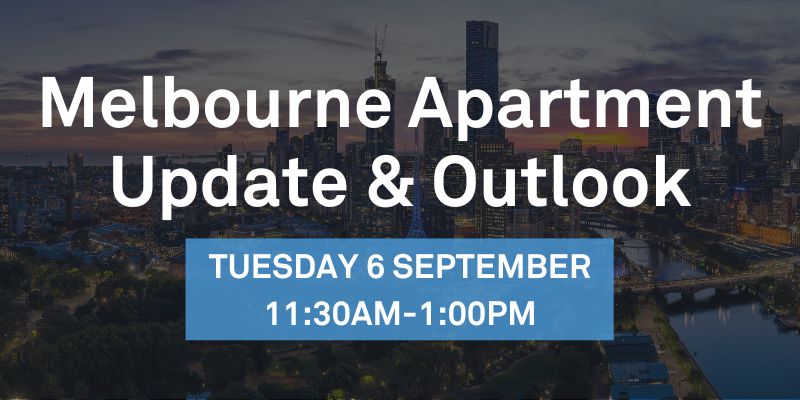 Over the last 7 years the Melbourne apartment market has faced numerous challenges including several increases in taxes and charges; changes to developer and investor lending practices; the substantial decrease of overseas and local investors; changes in planning controls and design standards; as well as building defects and cladding issues. More recently the apartment market has endured the loss of renters due to COVID-19 and now must overcome major construction cost increases.
This has been occurring during a period where apartment living, as well as longer-term renting, has been increasing, embraced by many segments of the purchaser and renter markets. These structural changes have become entrenched and are now anticipated to become even more pronounced over the next decade as the apartment market continues to mature.
Richard will unpack Charter Keck Cramer's H1-2022 figures from our National BTS (Build to Sell) and BTR (Build to Rent) Apartment Database as well as the recently released ABS 2021 Census. These figures will be blended with insights from what we see on the ground with our developer, financer, and builder clients.
Key issues to be explored will include:
-Apartment launches, construction commencements and completions
-Movement in prices, vacancy rates and weekly rents
-The maturity of both the BTS and BTR apartment markets in Australian cities and how these compare with various international cities across the world
-The opportunities and risks for the BTS and BTR sectors in the short, medium and longer term
WHEN: Tuesday 6 September 2022
TIME: 11.30am – 1pm
LOCATION: Collins Square, The Events Centre – 727 Collins Street, Docklands (Tower 2, Level 5)
TICKET PRICE: $95 per person (finger food and refreshments included)
HOST: Charter Keck Cramer
We look forward to having you join!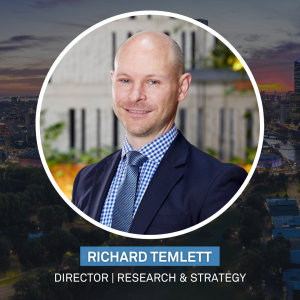 ---
Important Event Information
Charter Keck Cramer ("Charter") complies with COVID-19 safety requirements, including Government public health directions. The safety of our guests, speakers and staff is our top priority and this event will be run in accordance with applicable Government public health directions. Please note that the venue we host our event at may wish to site your vaccination status. Please do not attend this event if you present with COVID-19 symptoms pre-event or are required to be in isolation. If you are no longer able to attend this event due to COVID-19, please contact us via events@charterkc.com.au to discuss options. If the event is cancelled due to the imposition of COVID-19 restrictions beyond our control, you are entitled to a full refund of your ticket price as per the cancellation policy.
Event cancellation policy
Charter will offer a full refund of your ticket price if the event is cancelled due to updated Government public health directions. All cancellations must be completed via Eventbrite and refunds will be applied to the original payment method nominated when completing your reservation via Eventbrite.
Please note that no refunds will be given to cancellations made seven (7) or less business days prior to the event as catering arrangements have already been confirmed. We are happy to accept a replacement attendee at no additional cost. To replace the original registrant with another attendee, please write to events@charterkc.com.au.
Event terms and conditions
Charter reserves the right to alter speaker/s or the program of this event. Charter reserves the right to refuse entry to or remove attendees from the premises (in their sole and absolute discretion). Your registration is accepted on the basis of these conditions.
Charter will undertake photography and/or video at this event. These images and footage may be used by Charter in future promotions that include but are not limited to website, direct mail, marketing collateral, email, sales documents and other uses by Charter. Should a registered participant seek to be excluded from such future uses of images, please write to events@charterkc.com.au.
Charter will also send you a separate email seeking your permission to store your information in the Charter database. This information will only be used to communicate Charter news and insights and to invite you to future events.