Charter delivered a strategy to optimise the Club's property assets and secure its long term operations and the viability of racing at Moonee Valley.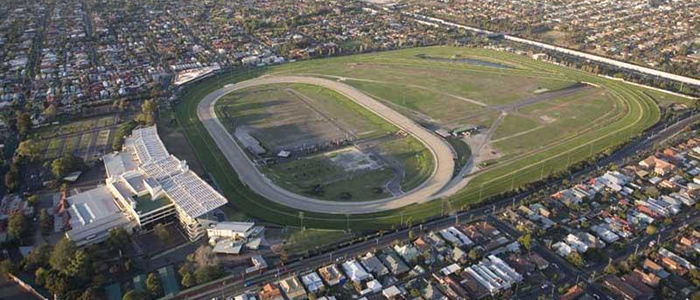 As the business of racing evolves, racing clubs must respond to altered revenue and operating environments. Moonee Valley Racing Club needed to determine the best use of its freehold land, located strategically within the Moonee Ponds Activity Centre to secure its future.
Charter considered how a reorganisation of racecourse facilities (the track, grandstand and ancillary accommodation) could release land for development
The redevelopment of the racing facilities was necessary to accommodate more races with large fields and provide a more attractive race experience to underpin racing revenue.
Charter analysed different land uses and site layouts and  tested these at a high level to establish that redevelopment could occur before proceeding to detailed master planning. The master plan addressed two key priorities:
Confirmed the ability to reconfigure the racetrack in order to deliver the improved racing facilities that are necessary for the long term sustainability of racing at the venue; and
Determine the reasonable development yield that could be accommodated on the site in order to establish the financial feasibility and viability of the proposed development
The development potential of the resulting surplus land was analysed to demonstrate that development could fund the racecourse redevelopment and provide long term investment assets for the Club. Charter managed a team of industry specialists to resolve the unique challenges of the site.
BENEFITS TO MOONEE VALLEY RACE CLUB
Charter established through preliminary design, yield analysis and detailed financial modelling that the proposition to redevelop the racing infrastructure and develop surplus land was reasonable and viable.
The master plan Charter developed informed a Planning Scheme Amendment that sees the Racecourse included in the Moonee Ponds Activity Centre Zone. The master plan and rezoning will also facilitate and form the basis of future development.
Moonee Valley Race Club stands to  create significant value, secure racing operations into the future and enhance their position in the community and racing industry.
---
Find out more about our Advisory capability and how we can help you