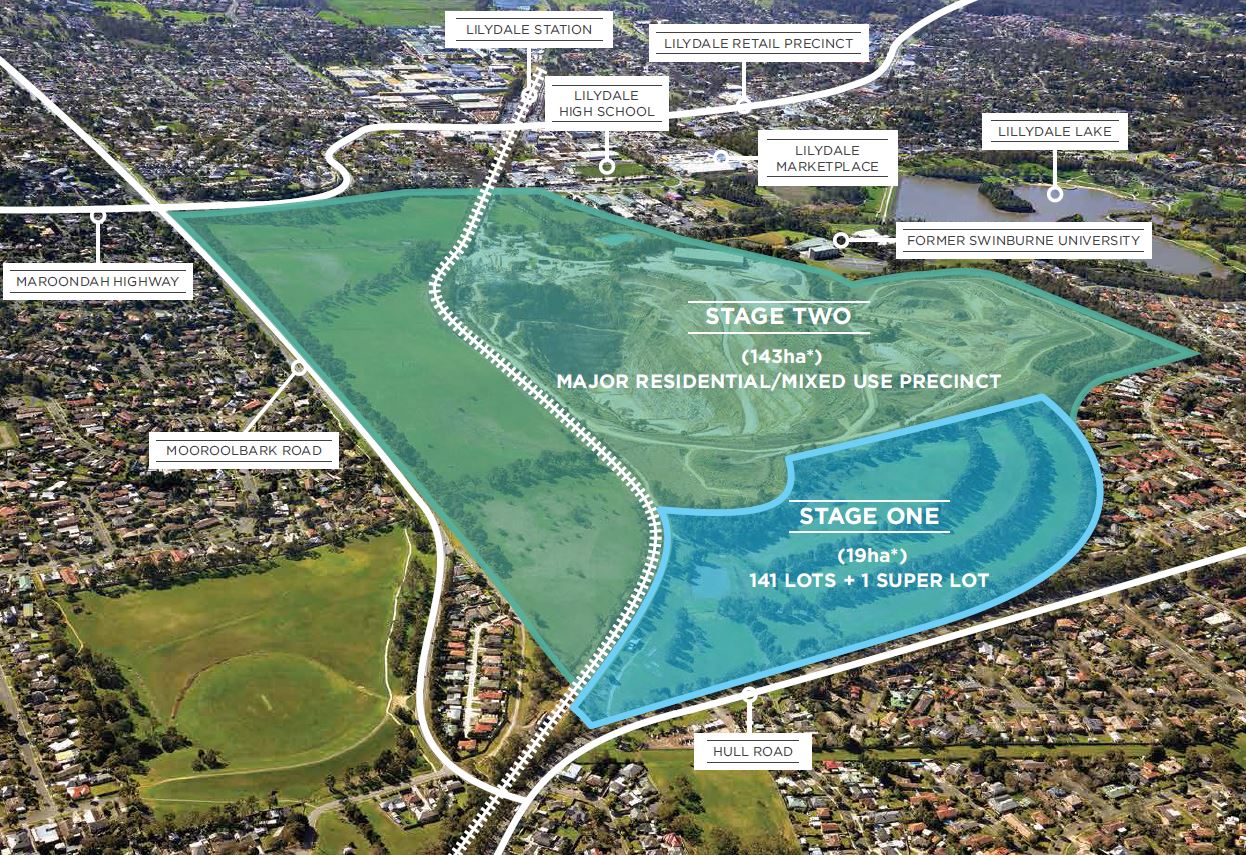 To complete the Divestment Strategy and Transaction Management of the former Lilydale Quarry in Melbourne's east. 4 Melba Avenue and 451-453 Hull Road, Lilydale represents a unique opportunity to develop a new master planned community in Melbourne's east. Sibelco appointed Knight Frank's Michael Hede and Ken Smirk to sell the property, with the campaign officially launching on 16 September 2015.
The site has a total of 162.7 hectares (approximately) and incorporates the following:
Stage 1, a 19 hectare parcel, has been rezoned to a General Residential Zone and represents the southernmost portion of the site. A Town Planning Permit to subdivide the land has been approved by Yarra Ranges Council. An Amended Plan of Residential Subdivision has been submitted to the Yarra Ranges Council for endorsement in response to conditions on the permit, which provides for the development of 141 lots plus 1 super lot, which is currently awaiting council endorsement.
Stage 2 is subject to a Planning Scheme Amendment request lodged with the Yarra Ranges Council to rezone the land from the existing Special Use Zone (Schedule 1) to a Comprehensive Development Zone. Subject to council approval, this Stage has the capacity to yield in excess of 2,000 low, medium & high density dwelling lots in addition to extensive community facilities (including education) and passive open space opportunities.
Subject to council approval, this substantial site has the capacity and critical mass to develop a new suburb in Melbourne's east. It is rare that such a strategic infill site is offered to the market. Charter is delighted to be directly involved in such an extensive and important project, which will play pivotal role in shaping the future of Melbourne's east.